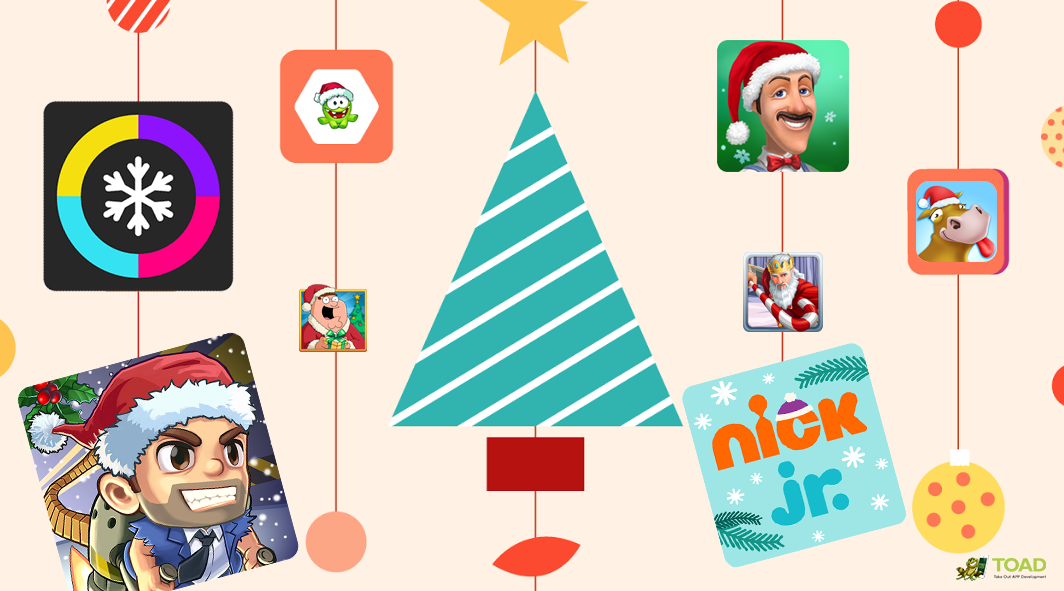 05 Dec

App Developer's Guide: Best Practices for the Holiday Season

The holiday season is upon us and we know how customer spendings soar to unprecedented highs during this time of the year. This season is not only an exciting time for retailers but also for app publishers as mobile devices become the preferred gift during the holidays. Records from the previous years show that an estimated of 20 million new devices are being activated around the world in time for the holidays. As a result, there is a big demand for apps and games to fill up these new devices. While retailers see a massive increase in sales, app companies enjoy a huge spike in new installs and also in in-app purchase revenues – as well as intensified overall app traffic and engagement.

Games tend to get the most out of the holiday install rush as gaming traffic always seems to climb to a new high each year. Aside from the salvo of new devices being activated, people also get to spend more time on their phones and tablets as compared to other days of the year. It is the holidays season, which means people have more time off from school and work.

Historically, the surge of install activity is a bit more staggering for iOS than in Android. Also, there are specific times during the holidays when users tend to be more active. Make sure that you capitalize on these key moments to maximize your app's success.

So, what can developers and marketers do to prepare their apps and get the most out of the holiday blitz.

How To Take Advantage Of The Holiday Rush For Your App:
1. Plan Ahead
Planning is very essential to winning the holiday battle. Lay the groundwork for your marketing and monetization strategies as early as you can, so that, you will have enough time to test your ideas. Expect the unexpected, your plan will not always work. Test your game integrations with third party SDKs as well as your metadata to ensure seamless implementation and maximized returns.
Proper preparation will also improve your ability to respond quickly to changes and make vital decisions effectively.
Developers should also take note of November, December and January as critical months on their calendars. With Thanksgiving, Christmas and New Year's Day falling under these months, we often see the biggest spike in app store traffic and app engagement during this time.
Lastly, don't forget to factor in the iTunes Connect holiday downtime which happens from December 23 to 27 this year. During this time, Apple will not allow any changes to apps in the app store which means that no new app submissions or app updates are published. This also means that price and metadata changes are frozen. User-driven functionalities, on the other hand, like app ratings and reviews are not affected. It is crucial to take note of this period when creating a timeline for your app updates so as to not get caught in middle of the iTunes Connect shut down. Submit your updates as early as the first week of December to give more time for review.
2. Spruce up your App for the Holidays
Doing a holiday makeover for your app is also one of the most important things to do if you plan to ride the holiday install rush. Like the regular retailers, the app stores are also being dressed up for the holidays. And, developers who do the same for their apps enjoy a competitive edge over those who do nothing about it.
Use relevant color schemes and themes suited for the season. Fitting your app icon out with Santa's hat or a candy cane can create an impact on installs and engagement. Getting a pimped up icon could even spark a renewed interest in your app from existing users. Sprinkling your screenshots with snowflakes and other suitable effects help spread the holiday cheer. It helps users be in the mood for some app shopping. Keep those red colors flashing. Apart from being the color of the season, psychologists also found out that the color red has a powerful impact to the human brain.
Aside from the app store creatives, you can also deck your app's content out with some seasonal flair. Frosting your game with snowflakes might help capture new installs and intensify user engagement. Seasonal changes to your app is more than welcome but it would require some serious work. Weigh your options and decide on something that would give your app maximum benefits with minimum effort.
The saying that goes "early bird catches the worm" applies to this state of acquiring new users for your app. Traditional establishments adorn their stores with Christmas decors a few months before the actual holidays. This same idea could be true for app publishers. You can release your holiday app update early to get a foothold over your competitors. Plus, your efforts will also be maximized with your updates being up there for an extended time. As the holidays get closer, your app will get more and more engagement with the influx of new users.
Finally, switching back to the original theme of your app is as critical as putting up your holiday gimmicks. You don't want to confuse new users from using a different app. Never keep your Christmas icon longer than you keep your tree up.
3. Capitalize on Keywords
The holiday season is the perfect time to boost your app's ranking. Start really working your ultimate App Store Optimization (ASO) strategies targeting only relevant seasonal keywords. Proper ASO can rack up organic downloads which is one of the influential drivers to better ranking. Use strategic keywords associated to Christmas and New Years in order to establish an impact. You can start by shortlisting specific keywords by considering only those that organically attracts the most users. Incorporate them in your title, descriptions and keywords for them to be visible in your app store pages.
But beware, as we always say, relevance is key. Choose only the keywords that are related to your app or game and be realistic by not using highly competitive keywords like "Christmas" or "Santa". Focus on keywords that work best with your app and fine tune them by going deeper with your ASO techniques. Don't run after insanely popular keywords and end up getting lost in phrases that do not deliver quality returns.
4. Boost your UA Campaigns
There is no other time of the year when it is best to run a User Acquisition campaign. Keeping your app at the forefront when users are busy searching for new apps to install will most definitely be your top priorities.
It is the perfect time to start a paid acquisition plan for your app if you have not done so. With the influx of new users armed with new devices and some cash to spare combined with proper strategy even with your little budget, your app's success is not far-fetched.
5. Let them Know About your Update
People need to know about your holiday update in order to act on it. You worked hard to accomplish this project and it will only payoff when the users start installing your app. First of all, inform your existing users about an awesome gift you have for them through push notifications and in-app messages. Make it your mission to make them download the update to help stir up engagement. Utilize social media to ramp up your awareness campaign and reach out to new users.
CONCLUSION:
Crafting the right user acquisition and app store optimization strategies will surely yield its benefits with the skyrocketing supply of new mobile users during the holidays. This time is a great way to jumpstart your marketing efforts to a more sustainable growth for the rest of the year.
Take full advantage of this seasonal spike in traffic by bringing your app to the front line using the action plan w e have outlined in this post. User consumption and spending are certainly at their highest during this time, so, you don't want to miss out on that.
Plan your course of action skillfully to get the most out of your limited time and budget.