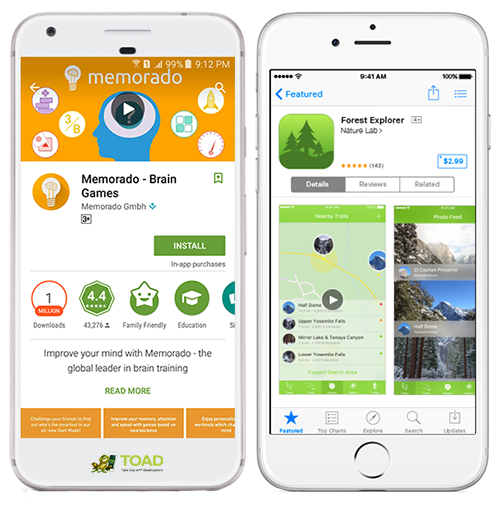 25 Oct

How To Optimize Your App Preview Videos

App preview video is a cool and effective way for developers to showcase their app's amazing features and functionalities to potential users. Both Google and Apple consider preview video as a key asset in the app store listings. That is the reason why developers might consider focusing more of their creative efforts on producing engaging trailers and preview videos to capitalize on its wide reach and pull more users in.

Preview videos offer something beyond screenshots and what it can do in terms of marketing influence. Creating a riveting video packed with an immersive story can capture app store users' attention in a big way which can stimulate quality installs. Videos also lessen the barriers of absorbing information as compared to other mediums. Furthermore, promotional videos give customers a major deciding factor by allowing them to see whether your app is really what they need or perhaps your game is something they will enjoy. This will push users to make an informed decision which will consequently lead them to be loyal customers. And it is also a great way to minimize uninstalls.

Essentially, preview videos do not have direct impact on app store rankings but they play a significant role in App Store Optimization (ASO). Getting discovered in the app stores is hard, not to mention the ever growing number of new apps coming out each and everyday. One way app developers can stay ahead of the competition is by harnessing the advantage that preview videos offer.

However, producing an appealing video requires a lot of attention. For iOS App Store, you must consider that you are only given 30 seconds to show what's magical and unique about your app. Google, on the other hand, allows more time for your promo video in the Play Store to a maximum of 2 minutes.

How to optimize your App Preview Video?

There are various elements that you need to consider in optimizing your app preview video to make it stand out from the rest.
1. Choose the right Poster Frame or Thumbnail
A poster frame or a video thumbnail is important in getting users to click and watch your video. It needs to stand on its own and since it is the first image that users see in your app store listing, careful planning is needed to maximize the playability of your video. Make sure to avoid redundant images and don't mix up your poster frame with what you already have in your screenshots. Most importantly, Apple requires that a poster frame for iOS App Store needs to be an actual frame from the video.
For Google Play Store, developers have more freedom in selecting thumbnail images for their videos.
2. Don't show everything
Focus on the "magic" moments of your app, as Apple would put it. Some app features are best shown in a video so keep your efforts focused on that. Stick to the top 3 or 4 best features of your app and revolve around them in the video. Less is often more.
For iOS App Store: Since you are constrained with time, do several versions of your video with emphasis on different key features. You might not be able to use them all at once in the app store but you can use them to market your app in different other places like Youtube and Facebook.
For Google Play Store: You have a bit of freedom when it comes to time and showing more essential features. However, don't max out the whole two minutes limit or you will bore your viewers.
3. Use Touch Hotspots
Touch hotspot effect highlights finger taps being performed in the video. It is easier to follow what is going on in the video if you know where the touches are being made.
4. Zoom in to action
Zoom in to where the action is. Highlight the part of the UI that you want the viewers to see. Make sure to pick the areas that are not too pixelated for a smoother result.
5. Win the 5 Second Battle
Don't waste the first 5 seconds of your video with fancy branding or incredible opening sequences. User attention span has shortened significantly these days and mostly they would expect instant reward after clicking on that video. The first 5 seconds is critical in determining if a viewer will continue watching your video or go look for other options to download. Most users might just watch part of the video before making a decision so make the first 5 seconds irresistible and relevant. Branding gimmicks can be done at the end of the video.
6. Create a Storyline
Put together a storyline to serve as a guide in making your preview video. It allows developers to produce a fascinating video that even the first time viewers can connect to its content. Focus more on your user's perspective. Sometimes, you know your app so well that you do things based on that perspective. You need to take a step back and consider yourself in your user's shoes, that is someone with zero idea about how your app works. Sketch out a plan on how you can get your user's attention. For apps, put the focus on the core issues that your app is solving. Don't dwell so much on explaining how to use the app, you will have enough time for that once they have installed the app. Instead, show the value and experience that your app provides. Meanwhile, for games, give emphasis on what would really drive new users to want to play your game.
7. Focus on Gameplay
For games, a preview video should be nothing more than the gameplay. New users will be easily drawn to your game if they see it in action. Avoid putting a lot of attention on brand scenes such as the splash screen, logo etc. As mentioned in point 5, you can always add branding gimmickry at the end of the video. Dedicate your precious seconds in showcasing the actual game. You will have the chance to create a tutorial video on how to use your game later. Don't forget to only pick the best levels to better highlight the fascinating charm of your game.
8. Consider the Muted Sound
Social media platforms like Facebook and Instagram are playing videos that are muted by default.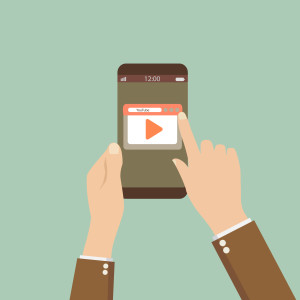 With this becoming a standard, people are now accustomed to watching videos this way on a device with already muted sound. This happens for various reasons, perhaps, they are searching for new apps at work and they don't want their boss or co-workers to know. So given that, it is essential for developers to produce videos that convey a message even without a sound. You can employ strategic captions and screen callouts to boost your content with clear visuals. Most converting app marketing videos get downloads even without making a single sound.
Still, good sound effects with some fitting background music accompanying your video should not be taken for granted. These are all important elements that make your video irresistable. Some people are still watching videos with the sound on, so, it is best to capture both markets.
9. Share your Video Preview
To maximize the benefits of your video, make sure to share it across different video sharing sites like Youtube and Vimeo. Promoting your app in these platforms proves to be quite effective. Preview videos can also be used in your advertising campaigns or on your website to drive even more users to download your app.
CONCLUSION:
App preview videos offer developers and app marketers a cool new way to present what is magical about their app and to inspire app store users to download it. Watching a preview video is almost the next best thing to actually trying out your app. Users who install your app after watching the video are less likely to uninstall because they feel that they made a more informed decision in downloading it.
Furthermore, designing a highly engaging preview video for the app store should be on the top of your list as an app developer. Adding a voiceover to explain the content in your video can help amplify its influence and keep the viewer's attention. Finally, A/B testing your video like what you do for screenshots is key in order to understand what works best and to maximize the video's benefit.